Click here to go back to Doodlesnips.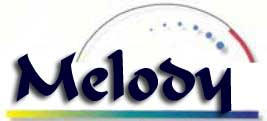 JP104 Jupiter Melody with .1M filter
( 1050-MEL )

Simply the best value, domestic alkaline water ionizer on the market.
At least equal to any other above counter brand ionizer on the market.

Highest pH and -ORP with choice of above or under counter installation.
New Biostone filter with tourmaline, money back guarantee and five year warranty.
Also the first and only alkaline ionizer to always give alkaline water even when cleaning.
If using well water or unusually hard water please discuss with your dealer beforehand.
.01M Biostone Ultra Filter for Aquarius, Orion, Melody. Microlite, Neptune and Venus $89
( 6030-BIO01 )
Brass Under Sink Faucet $199.95
( 1110-USB )

Many customers desire the luxury of installing their ionizer under the sink. In the past, a single spouted faucet was available for the JP104 Melody, but that system was flawed because access to the acid water was lost. In addition, the installation was complicated with the need to connect the "acidic" hose to the drains under the sink.

IonLife is proud to introduce a major innovation with the creation of a single control, double spouted and vented faucet (patent pending). This configuration allows for full access to the acidic water produced by the ionizer and installation is a snap. The kit comes with everything necessary for quick and easy installation. All that is needed is a 1-1/2" hole wherever you want the faucet to be located.

The Jupiter Science Melody ionizer with under sink kit comes to a total of only $1594.95.

For this you get the most popular and most reliable water ionizer in the USA with an exceptionally high quality special faucet that uses only ceramic moving parts for long life and easy operation.

This faucet has no electric controls so access to the ionizer under the counter is still needed to change pH settings, adjust flow rate or check filter life indicator. Colors/finishes available include polished chrome, brushed chrome, brushed nickel, brass and white. (See below.)
New Chrome Under Sink Faucet $199.95
( 1130-USC )
New Brushed Chrome Under Sink Faucet $199.95
( 1150-USBC )
New Brushed Nickel Under Sink Faucet $199.95
( 1170-USBN )
New White Under Sink Faucet $199.95
( 1190-USW )
| | |
| --- | --- |
| | Pumping Iron: A Traveling Poker Player's 10 Minute Hotel Room Workout Stay in shape while traveling in the privacy of your hotel room with this easy 10 minute workout. |
---
Thank you for your order!